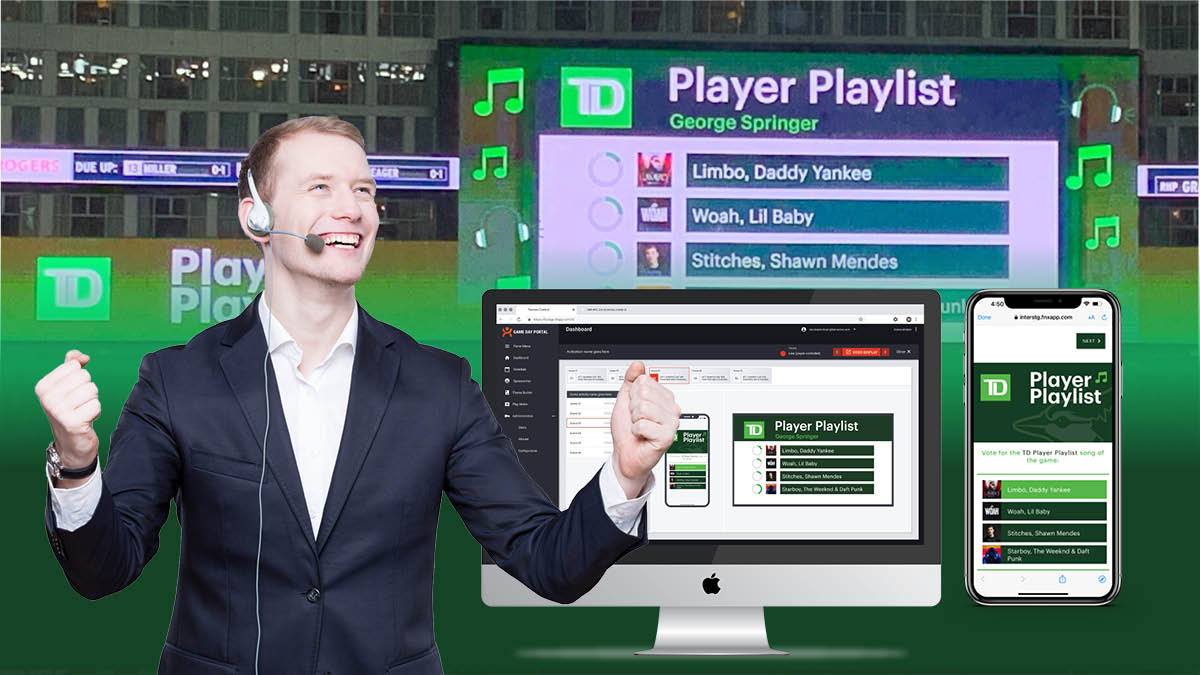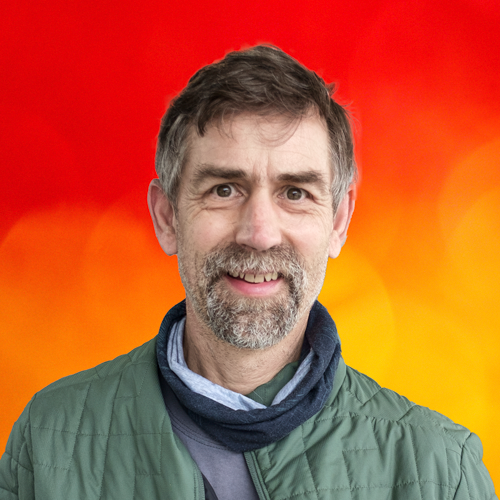 Fannex controls the show.
Fannex puts the control into Live engagements with a new " Showtime Console feature."
April 26, 2022 | Darryl vanHerksen, Fannex, Creative Director

The new Fannex activation Showtime Console offers a revolutionary operator controlled real-time audience interactive environment. Operators have control over video displays and fan mobile device screens during live events, shows, and streams. An audience can be engaged during live presentations going to key screens across all devices simultaneously. Audience interaction, media, live results, or partner messaging is served on command.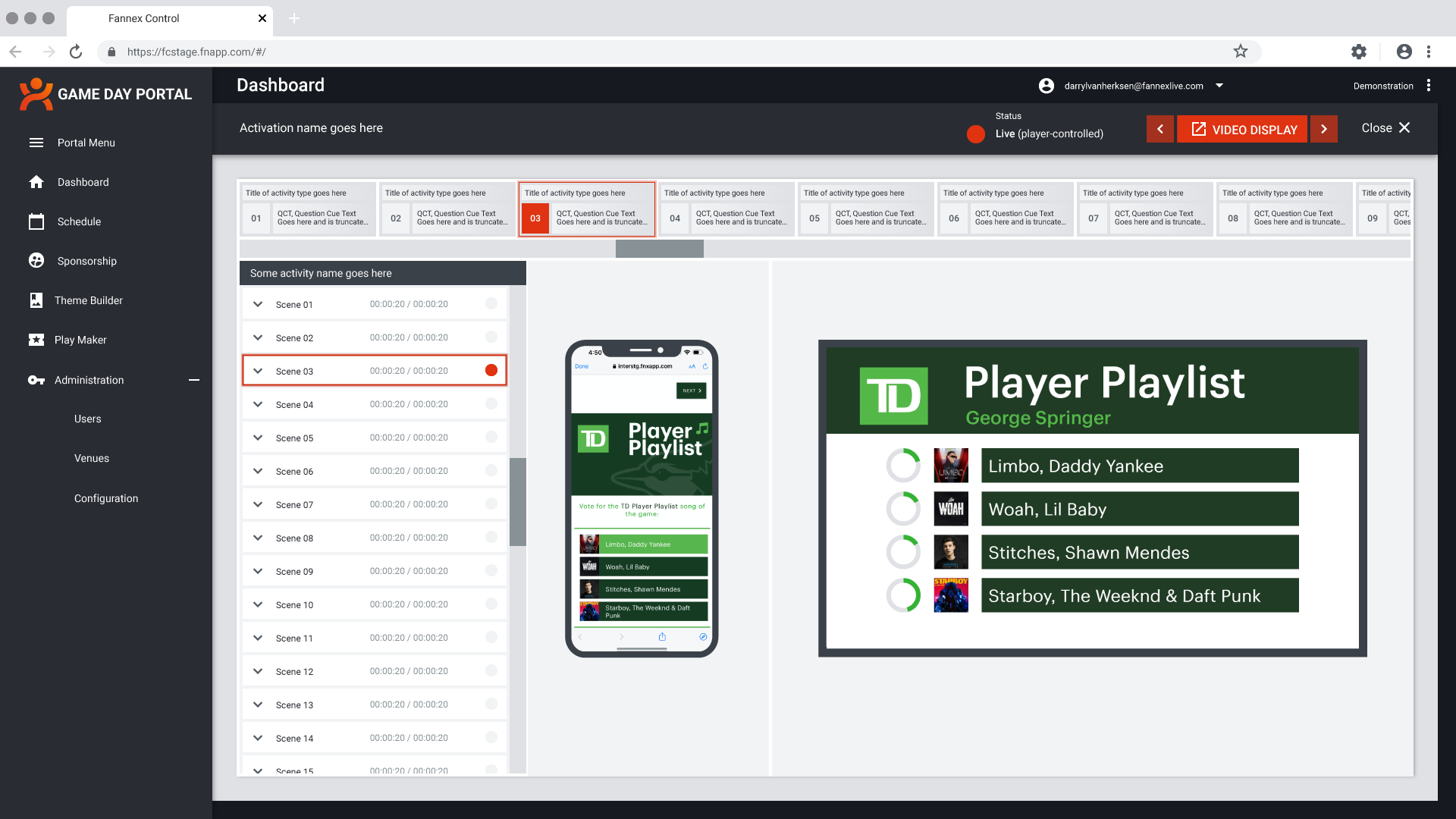 Caption: Fannex Showtime Console mobile & videoboard display.
Through real practice and feedback from over 60 sports production partners, we saw the need to advance live audience interactive engagement to the same agility of traditional live video production control. The new panel offers scene level live control, preview, and present.
We wanted to give producers a way to preview and control scenes to video in a live game activation while keeping the mobile user experience either synchronized or unsynchronized depending on the type of experience being created. Depending on what's happening on the main stage, the Producer can switch to different scenes dynamically on the timeline corresponding to control the flow of the engagement (Operator-synchronized).
The best news is this is an added feature and doesn't affect the current production process; instead, it's an enhancement to an already simple procedure to run a game. Showtime Console can be launched and run in seconds. Mr. Eric MacLise, Business Development Manager with Fannex, states, "Showtime Console really changes the game when integrating a host/announcer within the game's scenes. The ability to move and switch between scenes gives the producer finite control over the timing and when to show a reveal. An example is a shuffle game using video animation." Mr. MacLise, continues, "this gives the announcer the flexibility to respond and interact with the audience without having to worry about the rigid timing of the activation and the coordination of the game script."
Fannex knows that digital fan engagement on average increases by 30% when an announcer becomes interactive with both the audience and the digital activation. Showtime Console gives the producer the variable timing needed to optimize the cadence between mobile, video, and the announcer.
Mr. Cody Lee, Product Manager with Fannex, mentions, "we are just polishing up the Showtime Console and in the final stages of quality testing. We are ready to start beta testing with real clients." So here's the prominent call-to-action; if you want to be the first to try the feature, call Eric MacLise or Devon Saunders at 1.888.692.3269 and be the first trained on Showtime Console.