Maximizing live
Creating unexpected experiences for fans by engaging sponsors in the campaign 'big idea.'
July 5, 2021 | John McCauley

Slowly but surely, it's becoming apparent that a myriad of consumer choices will be the cornerstone of how live sports are experienced in the coming years.
Soon we may even be beaming live sports and entertainment directly into our brains just like in Batman Forever — BTW the worst movie of any superhero franchise, I'm just saying — but it is clear that buying tickets, watching in a bar or from the comfort of your sofa via your favourite streaming media service is not going away.
The difficult task for sports and entertainment marketers and digital professionals is to tie these viewing experiences altogether for optimum efficiency.
With so many platforms and choices available to create sponsorship opportunities and digital assets, integration is needed to drive audience participation, data collection, and ultimately insights to grow revenue. The scale of marketing activities and the efficiency of your team's resources cannot be realized with platforms that don't play nice in the sandbox.
Gone are the days of creating in isolation a broadcast program, an online presence, a mobile app, and a social media following. You can't have multiple concepts being driven on all these different platforms and expect them to all succeed.
The factors involved in the digital evolution make mobile the bottom of your engagement funnel — or at least it should be. Of course, there will always be some folks that drag out a laptop or a tablet as their second screen, but as long as you are making the experience available to support these different screen viewports, no harm or foul. Today, mobile is where fans are streaming content. With recent mobile devices becoming almost as powerful as desktops, and broadband U.S. internet speeds tripling since 2011, we see this trend of mobile use continue to rise over the next decade with even more dynamically rich digital content*.
*Sports teams that follow the mobile-first philosophy for digital strategy will immediately benefit from the high consumer usage of Android and iOs usage as an in-venue call-to-action device.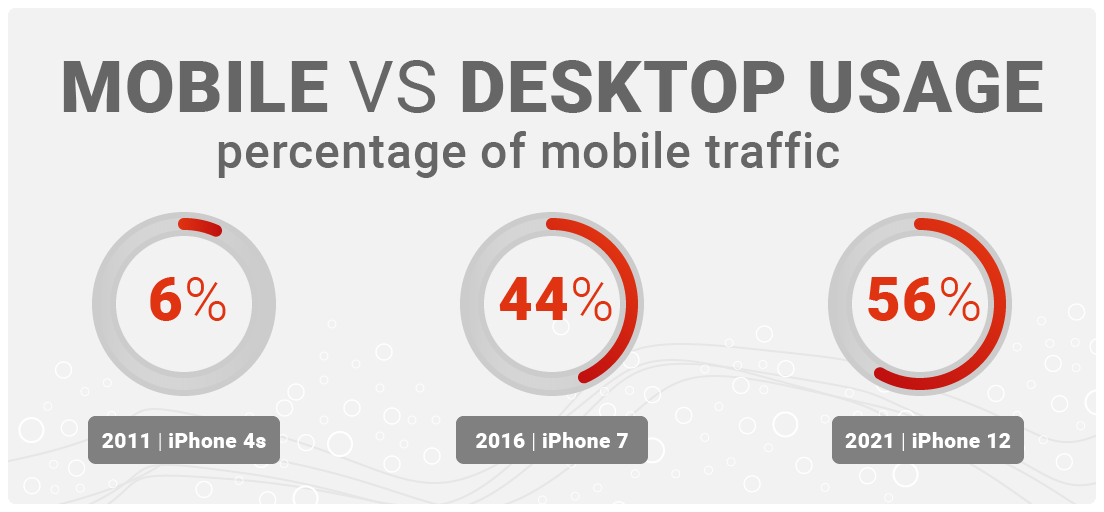 *Source: Broadband Search, Mobile vs Desktop usage, latest numbers, 2021. Note: The iPhone® labels are used as a comparison to show how far smartphones by model have come during the last decade. The number advertised within the donut is the total mobile % of traffic. Total percentage of iOs marketshare in NA is 54%, 2021_Statista.
Connecting these devices to experiences, including those in-venue, has been difficult in the past. This challenge has me excited about where the Fannex platform is headed in the recent upgrade. And it's just in time for the fall sports schedule.
Developing the big idea
To develop a campaign that sticks, include the sponsor early in the process by creating an appealing value proposition to support the service or the product. Next, when evaluating the idea, leverage at least one of the following postulates to improve the story: simplicity, unexpectedness, concreteness, credibility, authenticity or emotional appeal.
Through the power of analytics, it's prudent to evaluate the success of the tactical execution using key performance indicators that your team has agreed upon. The feedback loop is what provides the fuel for proper insight to create the next award-winning multi-touch campaign.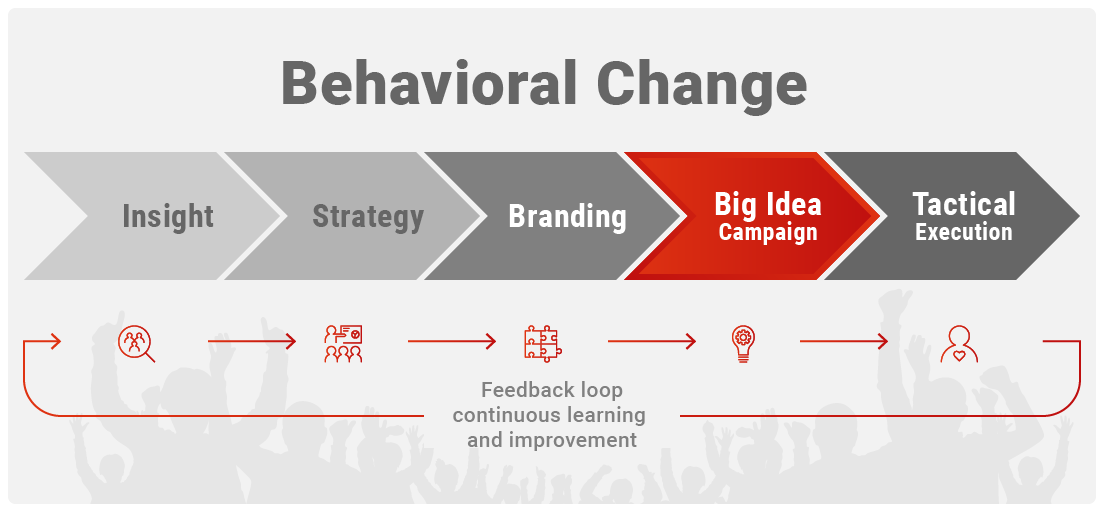 The Big Idea/Campaign is the 'aha moment' where the idea influences the entire experience across multiple fan touchpoints and where the team can hope to influence the sponsor to create a campaign experience that gets noticed because it's differentiated.
Winners embrace change
The winners will be organizations that embrace an Omni-channel style of thinking where different experiences like check-in to win, trivia, polls, bingo, live prediction, preset prediction come together and are managed under one umbrella no matter what roof is over your head. Building an audience into a single account to minimize fan sign-up friction and maximize data collection opportunities should be the uniting digital strategy.
Embracing the 'fan-centric model' is thinking about the fan and their experiences with the brand and then uniting each touchpoint under a central management system using API callouts that allow two-way communication between applications to occur and through various devices. 
Sports organizations that don't invest in the right tools and technologies to make cohesive and seamless experiences will be left behind, and that is a mistake they can't afford to make.